Professional Personal Trainers in London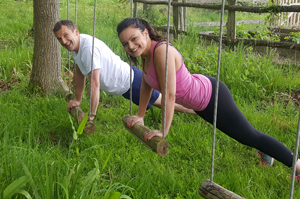 There are thousands of instructors offering personal training who may be qualified on paper but aren't actually good or effective trainers. A bad personal trainer can injure you, give poor results, offer bad advice, be unreliable and they harm our industry's reputation. Most of us wouldn't know a good plumber or builder until it's too late so how can you choose a professional personal trainer?
You can rely on Absolute Fitness to select only the best professional personal trainer for you from our qualified and professional team.
"Absolute Fitness suits me perfectly. I don't have to go to a gym, I have a routine which is specifically designed for me, and, best of all, I have a professional Personal Trainer who is experienced in all aspects of physical health and well being, and who is a pleasure to work with. I strongly recommend Absolute Fitness to anyone."
Ian Strachan - Board Director
The Absolute Fitness Team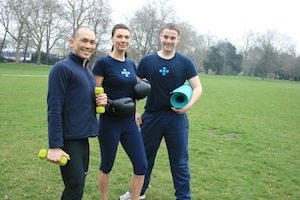 We have over 15 years experience selecting the best male and female personal trainers. We have a thorough recruitment process which requires candidates to attend group and one-to-one interviews with practical, oral and written exams. This ensures that not only are our trainers qualified on paper, they are good in practice and have the professionalism and personality to carry the Absolute Fitness brand.
Our team of 14 personal trainers have different areas of expertise that include: boxing, marathon training, sports specific training, sports therapy & injury recovery, Pilates based exercise, pre and post natal and nutrition. Our team has a knowledgeable and professional approach, with each session tailored to your individual goals and needs to make sure that you get the best results in the safest way.
For information on recruitment click here
"I have been training with Absolute Fitness for many years. They continually make exercise effective, variable and importantly for me to stick at it, fun. My programme has always been realistic and relevant to my fitness and lifestyle. For long term fitness, everybody should have a personal trainer from Absolute Fitness."
Su Tyler - Director Bon Marche
Kathryn Freeland - Celebrity Personal Trainer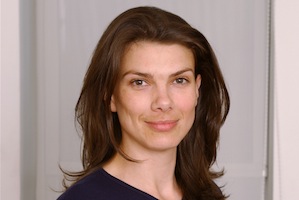 Kathryn has been a personal trainer for over 15 years and founded Absolute Fitness in 1997. Kathryn is one of London's top celebrity personal trainers and been credited with The Times 'A-List trainer' 2010, Evening Standard 'Top Trainer List' 2009 & 2007, London Magazine 'Ultimate Personal Trainer' 2008 and inclusion in the World's Top A-List Trainers. She has trained celebrities such as Cate Blanchett, Samantha Morton, Matthew Wright and royalty.
Kathryn makes regular appearances on prime time television and radio, is Boots fitness expert as well as writing features for publications including The Daily Telegraph, The Sunday Telegraph, The Times, The Evening Standard, The Guardian, Runners World, Harpers Bazaar, Zest, Red, Elle, Men's Health, Glamour and Boots magazine. She has advised global brands including Nike, Adidas, Sony and Samsung.
"Kathryn makes exercise exciting. I had lost my get up and go until she took me running around the park- we used benches, trees and steps for challenging outdoor circuit exercises. Thanks to her encouragement and expertise I am outdoors at every opportunity. And her enthusiasm is infectious..."
Sophie Goodwin, Tatler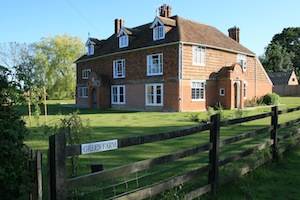 Spend a fabulous weekend of great exercise, relaxation and good food in a beautifully restored 15th Century, private country house in Kent surrounded by 500 acres of woodland, then return home feeling rejuvenated and motivated to a healthy and active life.
London's leading celebrity personal trainer Kathryn Freeland holds bespoke exercise sessions to suit all fitness levels in the private woodlands using natural exercise points. We offer six exclusive fitness weekends and private parties and corporate weekends. Weekends are held in a beautiful Grade 2 listed country home with 7 bedrooms and 4 bathrooms set in 25 acres of paddocks and woods in Shadoxhurst, Kent. The Weekend costs £395 for twin occupancy and £465 for single occupancy.
"6 of the best: Kathryn Freeland celebrity personal trainer has created the ultimate wellbeing minibreak in a 15th-century house. Barbecued chicken, fresh eggs, homemade bread and farm veg make up the low-glycaemic index meals to sustain you through her woodland running trail, followed by Pilates and stretching. Take a fitness MOT to kick start your exercise and diet or just sit back and enjoy the papers."
Red Magazine October 2011